One of the least explored provinces in Vietnam, so little tourism that you will meet the same travelers over and over from village to village from mountain to mountain.
Everyone coming here must do the breathtaking Ha Giang loop. There is no other reason to visit the province. Most people do it on their own bikes or rent one in Ha Giang city. You can also get a vehicle with driver and guide.
This place is visited from Hanoi or as part of the Vietnam Grand Northern Loop.
The most popular and easy starting point is Ha Giang city. Easy to get here, easy to leave. You can arrive from Hanoi or do a circuit Hanoi -> Sapa -> Ha Giang -> Hanoi (or keep going east and later south before getting back).
DONG VAN KARST PLATEAU GLOBAL GEOPARK
Pretty long name, but if you want some official name to call area where the loop take places it would be this one. It's a UNESCO geopark, whatever that means.
Its made of the districts of: Quan Ba, Yen Minh, Dong Van and Meo Vac.
The best of this place is the route between places and some homestays where you can get a more unique homestay experience hard to get in other touristic places.
The loop is around 340km. It takes 2 days 1 night and you can extend it to 4 days, or even longer if you want to add minor attractions that are usually on the main route or short detours.
Map fan? Check the exact route and locations on my GPS track.
Ha Giang
The city is not bad but in my opinion is just one more of the bunch. The reason to stop here is to get the bikes or tour for the loop. A quick look the first day or dinning out is enough.
The bus station is 3.5km from downtown.
You can spend the night in this area and rent the vehicle here. This is the most practical option. Very good for those arriving late. Most of the homestays are around here.
For those looking to stay in the city you can always take a taxi or rent rent a bike in the bus station area then move freely to wherever area you want to spend the night. After completing the loop you will return the bike conveniently in the bus station area.
Where to stay
Vehicle rental
You can rent the vehicle in your hotel or at Anh Anh Guesthouse. Posibly the best place in town for bike rental. Very conveniently located meters away from the bus station, they have a good amount of bikes same as models. They also organize the car rental, minivan as well as guides. They have private rooms hotel style at good rates making everything highly convenient but I would choose a homestay to spend the night in this area.
Bikes: if you want to take good pictures a bike is a must. Cars cannot stop at most of the turns or even on the side of the usually narrow road. The route is through mountains and drivers are Vietnamese. "stay in your lane" is not in their language not even at the turn covered by the mountain. Be careful at the time of choosing which vehicle to use. You will see hurt people on bike accidents all the time but somehow this fact never discourage the bike rental agencies that keep saying riding a bike is super easy even if you never in your life. Definitely not a good place to learn.
Vehicle: There are two options. One is to take a tour from a tour agency for the astronomical price of 180USD/pp (4.000.000+ VND – 3 days) or even more if you are just one or two people. Or better rent a vehicle with driver and gasoline -not including food for the driver- for 5.000.000 VND (3 days – 7 seats) or 14 seats for 6.000.000 VND. The driver and guide have to be consider when counting the seats. Cannot put them in the trunk. The minivan seats are small, is not a bad idea to have some free seats.
Apparently you cannot rent a car and drive it yourself.
Guide: You pay extra if you want a guide -who will also be your translator and way of communicating with the driver-. Aprox. 350.000 VND per day. You also have to pay for the hotel and food for him, around 350.000 VND per day, same as for you.
Depending on how many people are in the group you can end up paying very little for this service.
The price of the vehicle, the driver, the guide, their meals and hotels get split between the people of the group.
Police permit. Maybe you heard about this. Yes, you need a special police permit to travel in this area -not needed for Ha Giang city- where you apply for it to travel the rest of the province. Reality is that no one check this these days according to travelers. The people in the rental place said because the minivan we got is from the government we don't need to get it.
Ha Giang to Tam Son
First section of the loop. Not bad but nothing compare to the rest, don't waste to much time with stops for pictures here, save it for next places.
All the stops here can be done when you are coming back at the end of the loop. Same route for this section.
QUAN BA PASS
Also called Heaven's Gate. Don't mistake it with the chinese site with same english name! Even tour agencies in Vietnam sometimes use pictures of the chinese "heaven's gate". This pass is basically a section of this route, the most important point is the viewpoint next to the information center looking over Tam Son.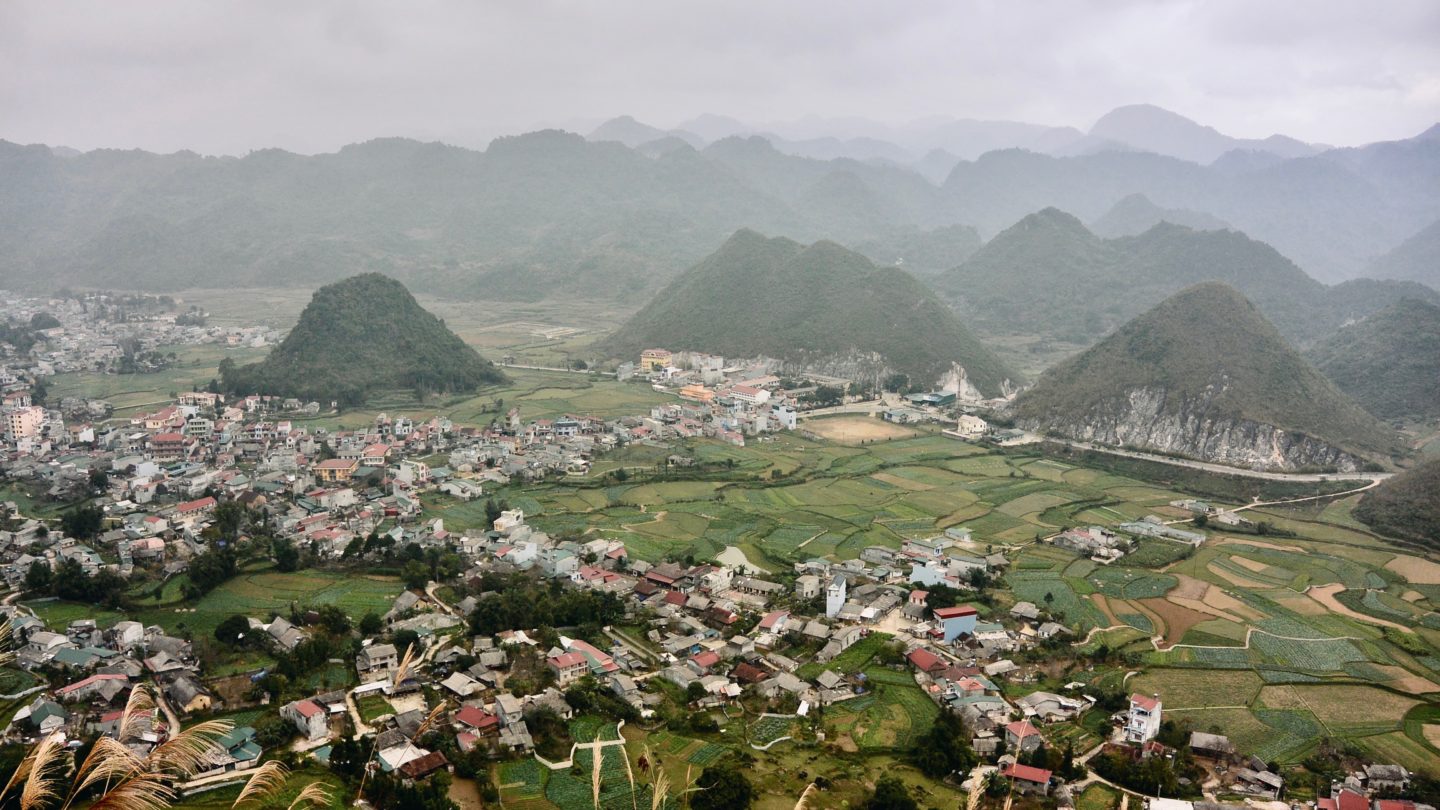 TAM SON
There is no need to spend the night here and few people do it because usually you pass through here around noon.
LUNG KHUY CAVE
From the town of Tam Son it's a 1 hr. hike to the cave entrance 50.000 VND. The cave is pretty nice and big enough to walking slowly for around half an hour.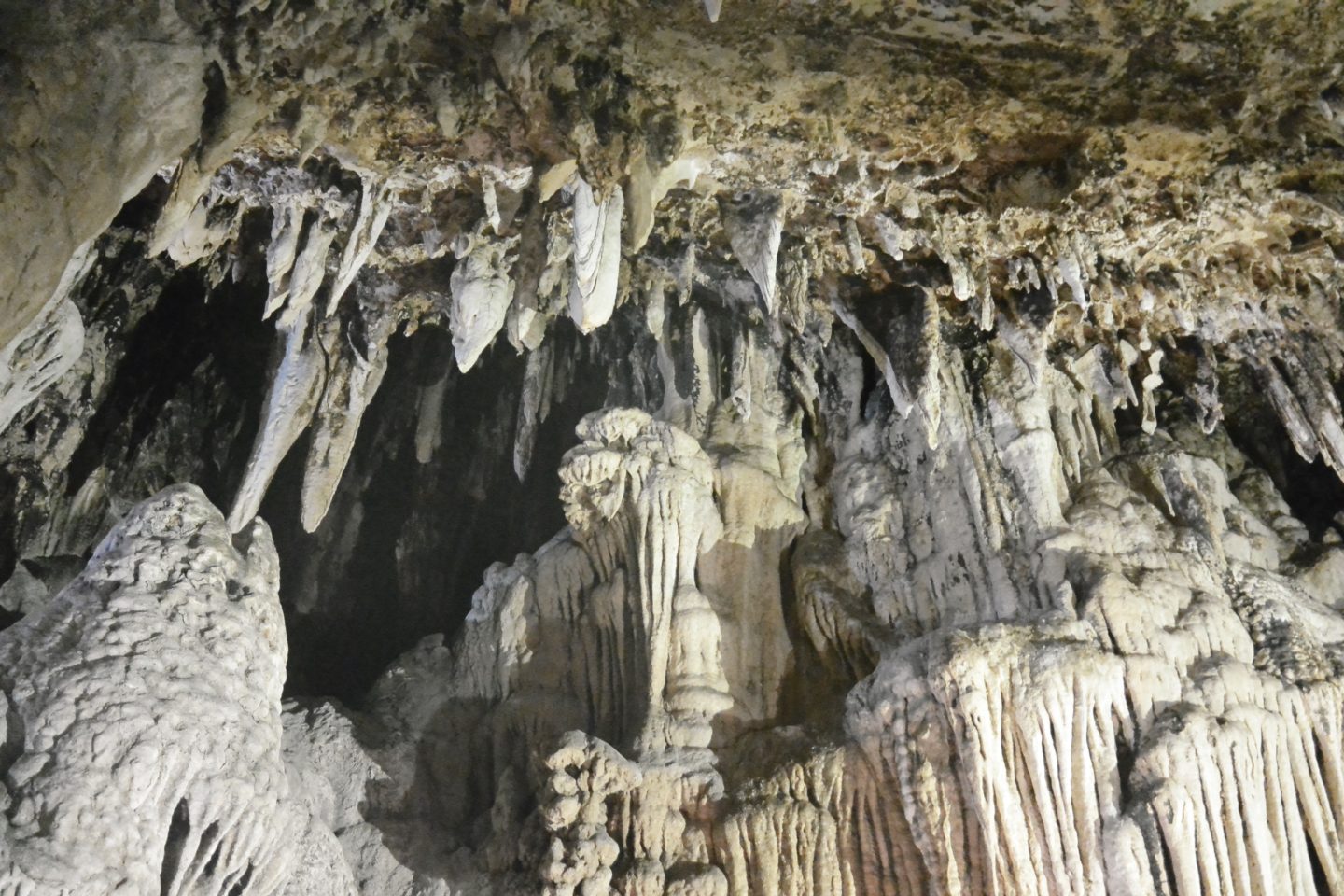 LUNG TAM
First detour, totally recommended. From the bridge you can see a beautiful view of the river with buffalos and mountains in the back. Its just a few minutes to get here and some more to get back into the main road. Amazing on sunny days. For those with more time on their hands can check the village too -white Hmong- instead of just looking at the valley from the bridge.
If you are doing the loop in 3 days probably you will spend the first night in Yen Minh.
Yen Minh to Dong Van
Finally movie-quality landscape! There isn't a single point to stop and watch, the whole area is amazing, specially the second half, just watch at those mountains.
Since Yen Minh the road is not the same as the one coming back.
Here you can do some extra stops if you have the time before ending the day in Dong Van town.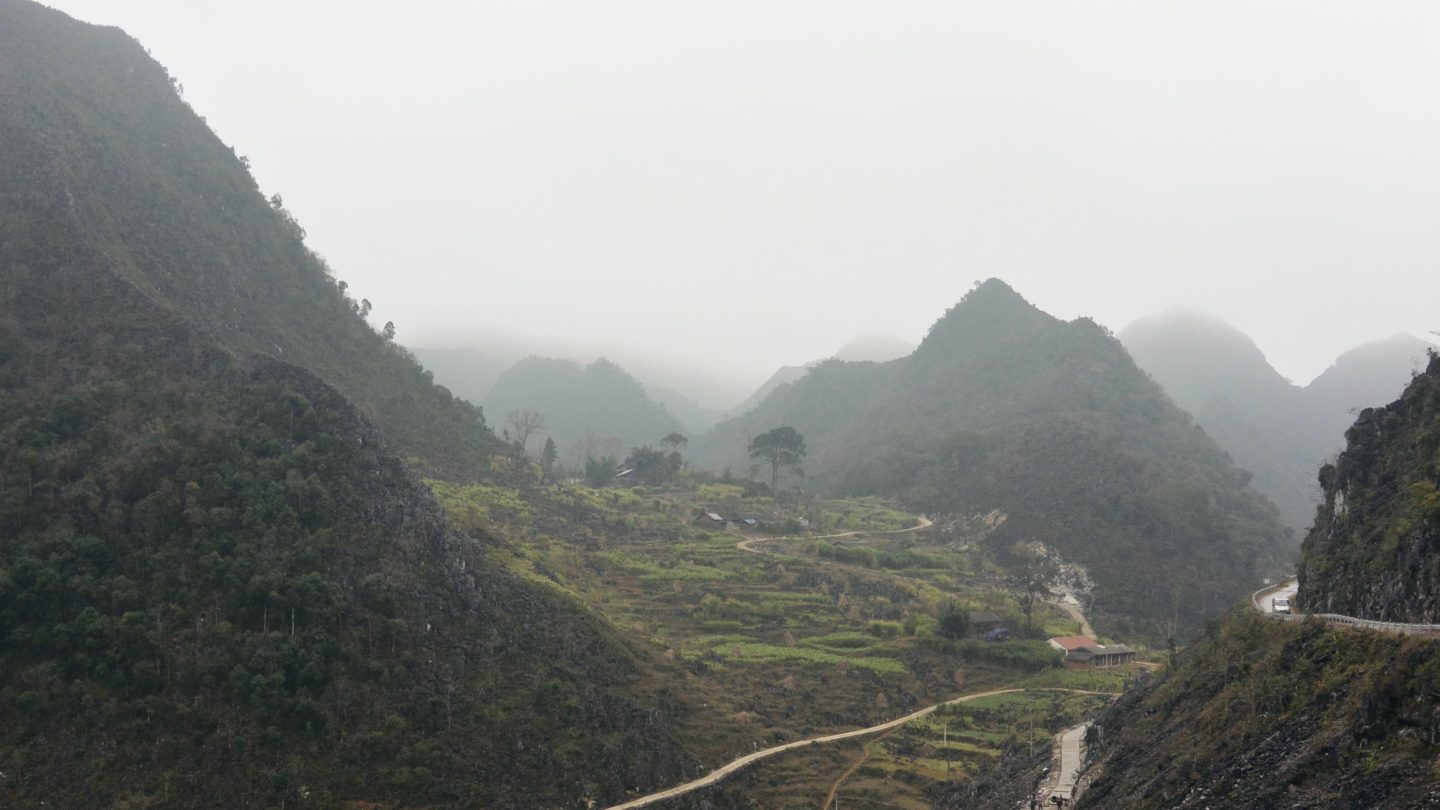 LUNGCAM CULTURAL TOURIST VILLAGE
A small traditional village -10.000 VND- famous because a movie was filmed here, it looks good but it's very small, only one building is nice to get in to take some pictures, skip it if you are doing the 2 days loop or do it very fast. You will see similar places everywhere.
HMONG KING'S RESIDENCE
Not actually a king, he was called this way out of respect, drugs in the middle, sounded interesting even for me -and I don't care too much to hear this kind of things from tour guides-. That asides, this house looks interesting enough to make a stop if you have the time. The architecture is nice and you can spend some time walking around, unless you've already seen similar places in China.
LUNG CU FLAG TOWER
Vietnamese people say amazing view blah blah… but for me it is just a 360 degree view of some nice mountains but full of roads and houses, and a soviet style construction with a big flag looking to the other side of the border with china. Takes couple hrs. to get here and come back, not possible to do it on the 2 day tour, and not really important in my opinion, ok to skip it.
You can also add the "border" (checkpoint) with China, some people do it but I have no idea about it.
In this area there is a pretty interesting homestay, recommended for those looking for a unique experience since the style is not very common. In this case you can sleep here instead of Dong Van.

DONG VAN
This is the place where everyone spend at least and only one night. The city has some pubs, restaurants and some nightlife. If it rain its a good place to spend one extra night and wait for good weather before going to the next attraction which is the best of the province.
Hotels: Hoang Ngoc Hotel or Hotel Da Nho.
Dong Van to Meo Vac
The best view on the whole loop, there are nice views from the road and two nice viewpoint. The first one Duong Hanh Phuc Ma Pi Leng where you can buy souvenirs, food etc. The second one is Ma Pi Leng Pass -the best of the two-. If your schedule is flexible wait to get clear sky to come here, usually around noon and higher chances are in the afternoon.
MEO VAC
Is not a very famous stop but you can find some stuff to do like the market.
This is the point where start the return to Ha Giang. For those driving their own bike -not rented- or hired a vehicle/tour can end the Ha Giang section here then next day head to Ba Be National Park: the next stop on the Vietnam Grand Northern Loop.
Where to stay.
Meo Vac to Yen Minh
Last view at the pretty mountains. More easy to take pictures here, the road is more friendly to make stops at good spots more quiet.
From Yen Minh you go back to Ha Giang on the same road used at the start of the loop.