One of the few places in Vietnam where you can do trekking, either to the highest mountain in Vietnam: Fansipan or to the minority tribes villages such as Hmong, Zai and Dao, famous for their pretty and peculiar clothing, on a trekking through the rice terrace they build along the valley.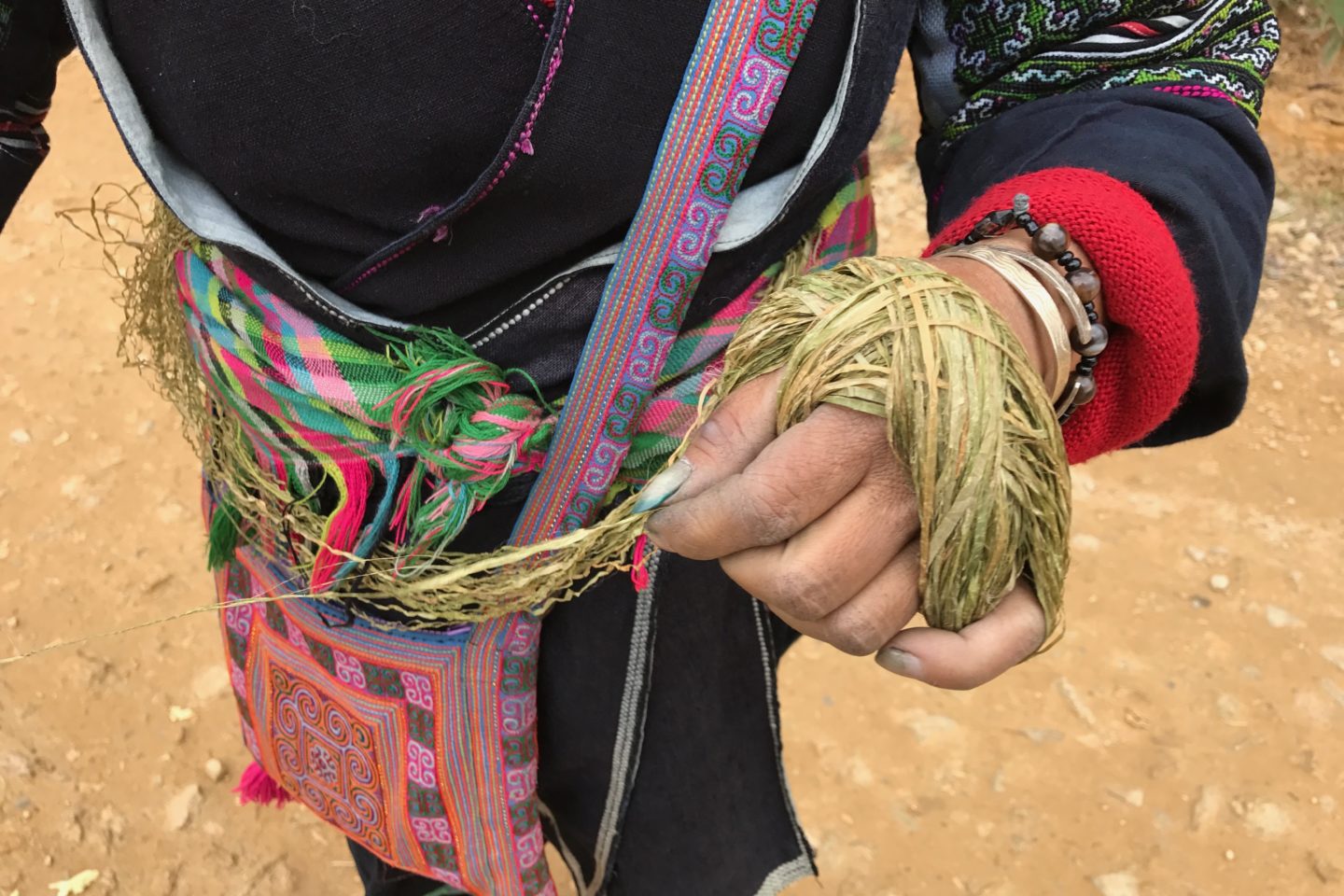 Understanding the options
Visiting Sapa is easy but a quiet complicated if you want to understand which is the correct option for you in the sea of packages, hotels, villages, guided treks, self guided, etc.
Tour agencies have made a horrible job explaining this place and the local guides only talk to you about their village and their house, making it very difficult to get a full picture of the attractions in the area. Which ones are worth it and which are not.
If you know exactly what you want to do you can hire them to guide you through your trek, this will a custom and probably private guide. Here is my best try to explain the place that was so hard to understand.
Sapa: starting point for all the treks and activities, small city with little to do, its enough to walk randomly around the main square to see the nice places here, get dinner and some drinks.
Cat Cat: Hmong village 3km away from Sapa. You can walk here without a guide or take motorbike taxi.
Village Hikes: the most popular option. All included guided treks: guide, meals, homestay. Self guided: all by yourself. Private guide: to assist you, customize your trek, you can chose exactly where to go, stay, and pace. Minivan: you can get to the villages by car, extremely not recommended.
Southeast
Cat Cat (opcional)
Lao Chai
Ta Van
North
Fansipan: Climb (3143 masl). There are 3 routes. Takes 2 to 3 days typically. You camp. Can also get to the top with the cable car Sun World Fansipan Legend.
Bac Ha: famous village for its sunday market. Tours leaving from Sapa but its best visit it on your own on the way to Ha Giang or coming back to Hanoi.
Sapa
My recommendation: take the night bus sleeper seat from Hanoi -around 10 hours- you can buy the ticket in a tour agencies or better your hotel in Hanoi and they pick you up from there or take the night train to Lao Cai -8 hours- followed by a 30 minutes minibus to Sapa.
As soon as arrive hire a 2 days 1 night guided trek to Ta Van to start that same morning consider making it longer and visit Ta Phin too and later decide about Fansipan.
Cat Cat can be visited on your own from Sapa not as part of the trek.
Do not come here with a package they sell in Hanoi! You will loose a lot of freedom and end up paying lot more probably.
Sapa is well prepared for arriving without the trek booked in advance. They speak english here, you can find more options and choose the guide yourself.
Arriving to the city bus is a very interesting experience, the night bus arrives early -before sunrise-. Onces there the passengers stay sleeping on the bus seats which are almost bed and quiet comfy to have a decent rest if you are not to big or tall until the sun starts to shine to go out.
As soon as get out of the bus you will be ambushed by an army of guides that will fight to drag you to their villages, as long as you want, as far as you want. We chose to go to a more quiet agency that same as all Vietnam charge really expensive price for a similar service. So new plan was taking it easy, spend a night there in Go Sapa Hostel and we end up booking the trek with them.
Leave the luggage in the hotel in Sapa where you will stay when you come back. Take only a small backpack and a jacket to the trek. When you are back you will want to spend a night in Sapa either because you are tired, because of the bus to the next destination or because you want to keep exploring here.
Hotels are nice here so the point to consider for a good one is mostly the view. Careful checking online, hotels from other villages get mixed. My recommendations:
Village Trekking
Big part of the attraction about this treks is spend at least one night in a traditional house in one of the villages.
You can do self guided treks, grab the map follow the trail, chose your route, pace, place to stay, etc. not very common. All included guided treks -the most popular option- from 1 to 4 days. Private guide they will assist you on the trek but you can decide everything. Choose where to go, where to stay. This option is the best but more expensive but not SOOO much. Its good to spend one night in their house in this cases and you will get a real homestay experience until all the other ones that are actually "guesthouses" where the family is not in the same building or just stay away from you. Better for 3+ days treks. If you are hiring a private guide make sure the person you are talking will be your guide.
The most common option is the guided day hike to Lao Chai (no highly recommended but better than nothing) and the 2 days guided hike to Ta Van (my choice) for 600.000 VND – 25 USD. It usually does not include Cat Cat. You can do longer hikes but is not a must.
Cat Cat
Hmong village 3km from Sapa. You can get here walking. Good option for a free afternoon in Sapa. You can add it as a first stop in the hike to Sapa-Lao Chai but then you will skip some of the great panoramic views on that path. Hard choice but I would say not combine. It doesn't take long time to visit here. No good options to stay here.
Sapa to Lao Chai hike
You can get here by bus (NOT NOT NOT recommended) or through the rice fields that has the best views.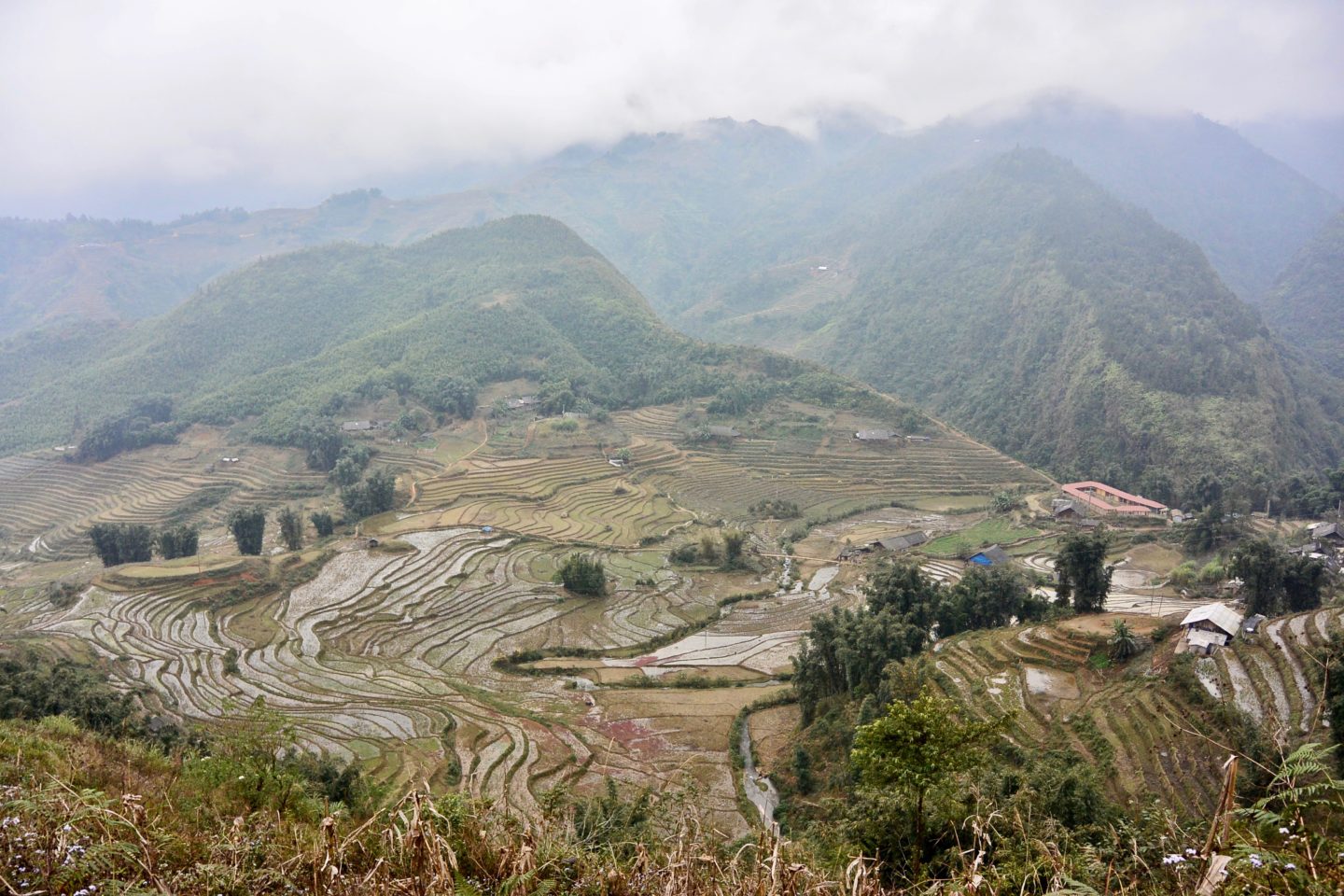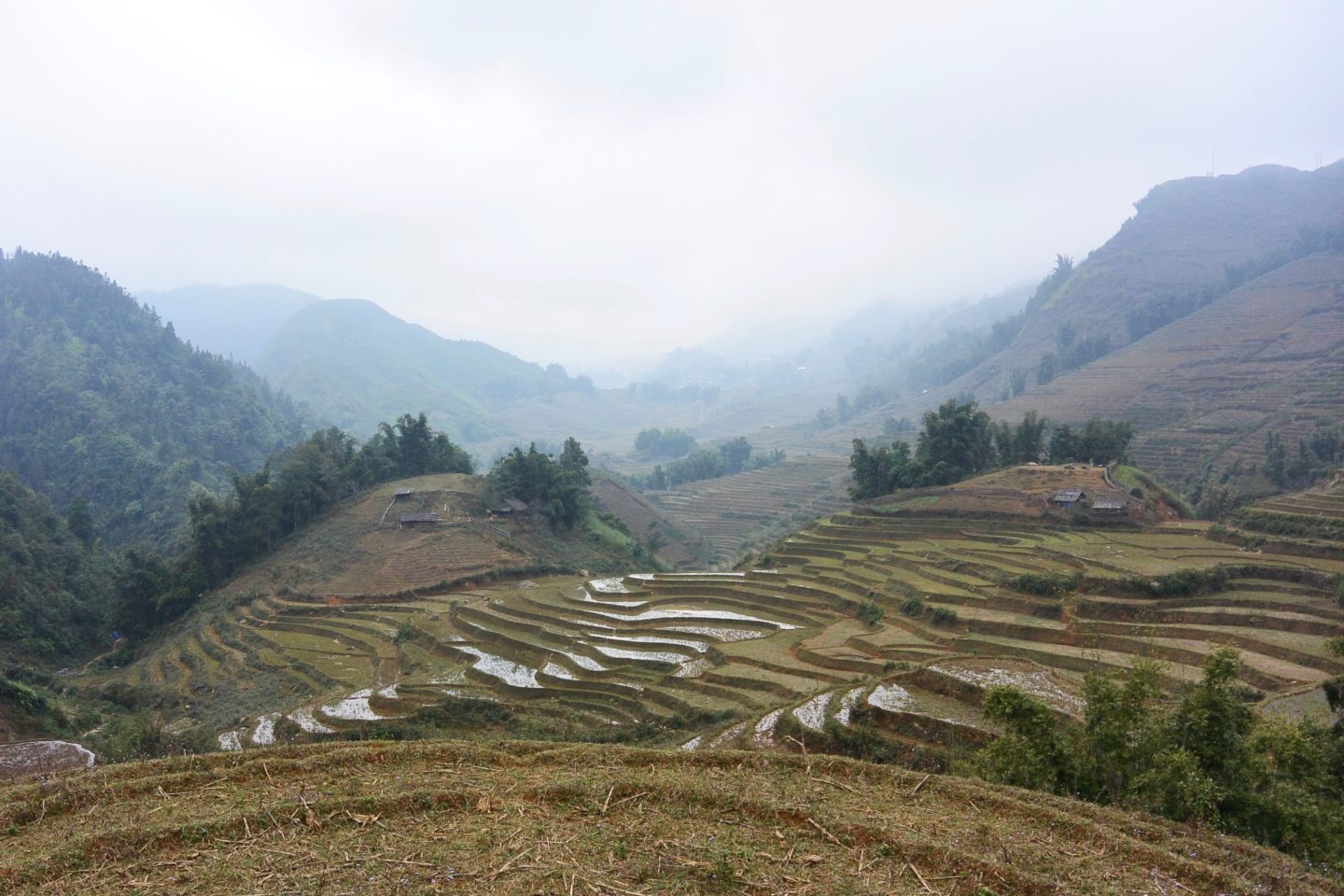 On the guided treks besides your guide there is also a bunch of Hmong woman coming along that appear to be part of the team but they are not. They help you crossing the "bridges" and rice fields then at the restaurant in Lao Chai they will try VERY hard to sell you some of their handicraft.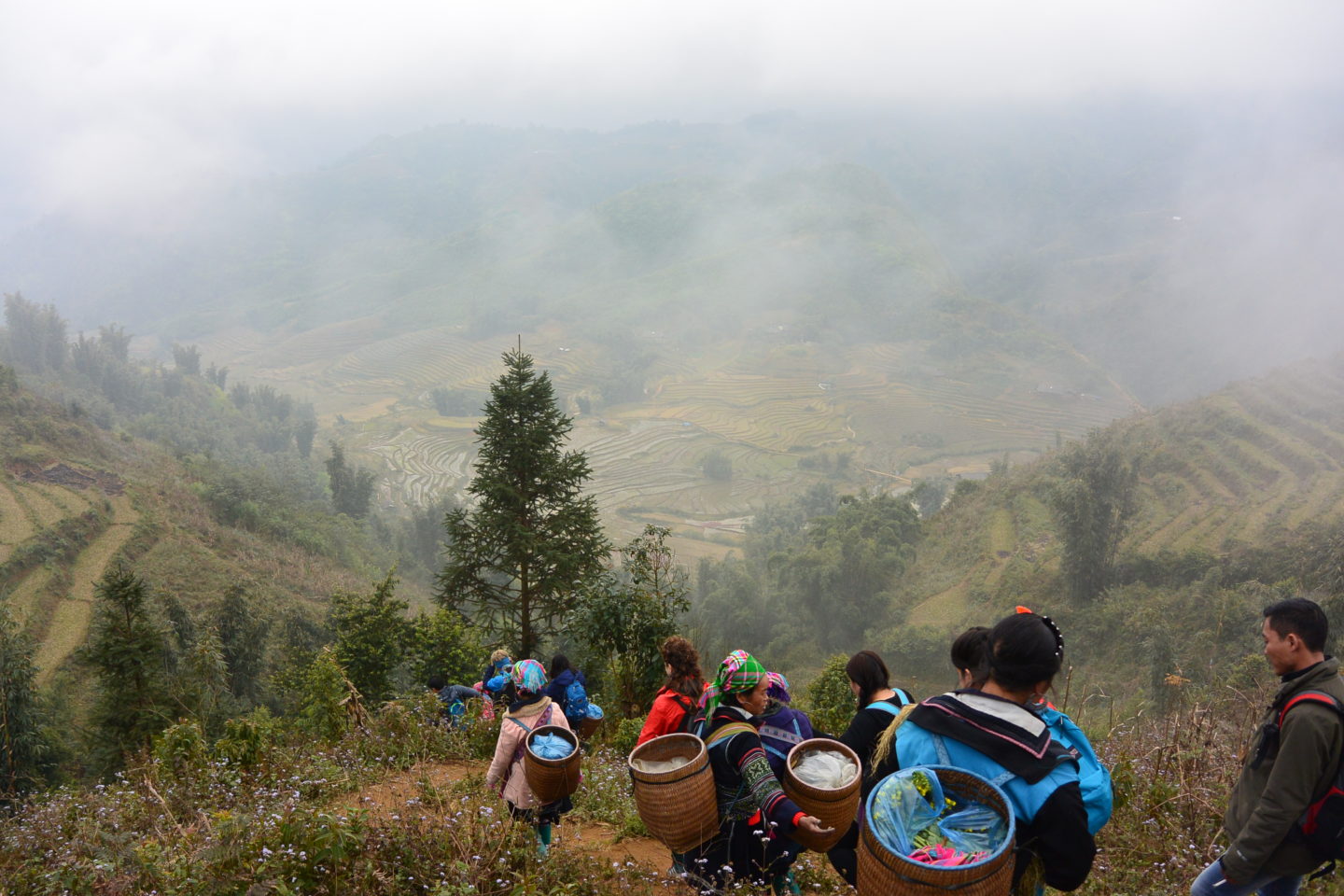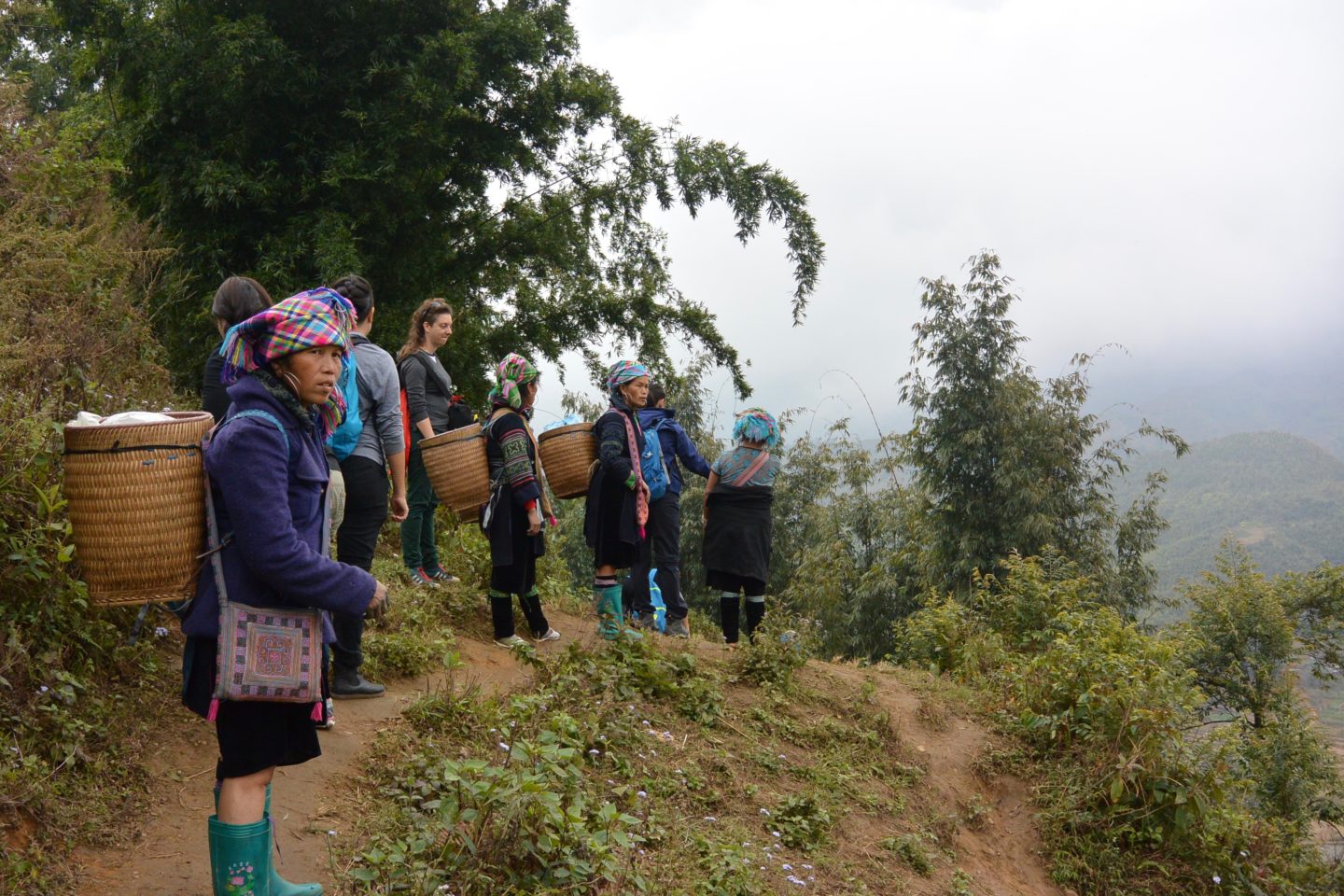 Bring a jacket. Because of the height it gets cold here, specially at night. If you have boots better, the path might be wet but is not a must.
Lao Chai & Ta Van
Think if this as one village with two names because they are from two different ethnics groups, or like they are, tow different villages very close to each other. This are the two main villages southeast of Sapa. Lao Chai -Hmong first. Ta Van -Zai village- meters further away. The trail from Sapa its the same. Staying in one or the other makes almost no difference.
An excelente choice to spend the night is Eco Palms House in Lao Chai. Beautiful style, amazing views with private bungalows or cheap hostel/homestay style rooms. Because I took the all included trek so I could not spend the night here. Instead we finish the day in Ta Van in where the people from the homestay welcome us with some fruits and light food, we shower before sun goes down because it will get cold then and the toilets are outside the main building like many houses in the area. Then we relax with the group -or what was left from it- since the people who do the day hike get back to Sapa after lunch, then we meet new people in the homestay to share stories until dinner was ready with some "happy water" homemade rice licor, prepared in barrels and ironically: handle to you in water bottles…
Around Ta Van
You can climb the mountain south of Ta Van crossing a different but nice style of rural landscape with the optional stop on the Bamboo Forest.
Next you then keep going up to the panoramic view of the valley to enjoy a great video then get down to eat lunch then back to Sapa on the minivan.
The road bad is nice with some viewpoints worth spending some short minutes. Try asking the guide or driver to stop at some for some extra tip.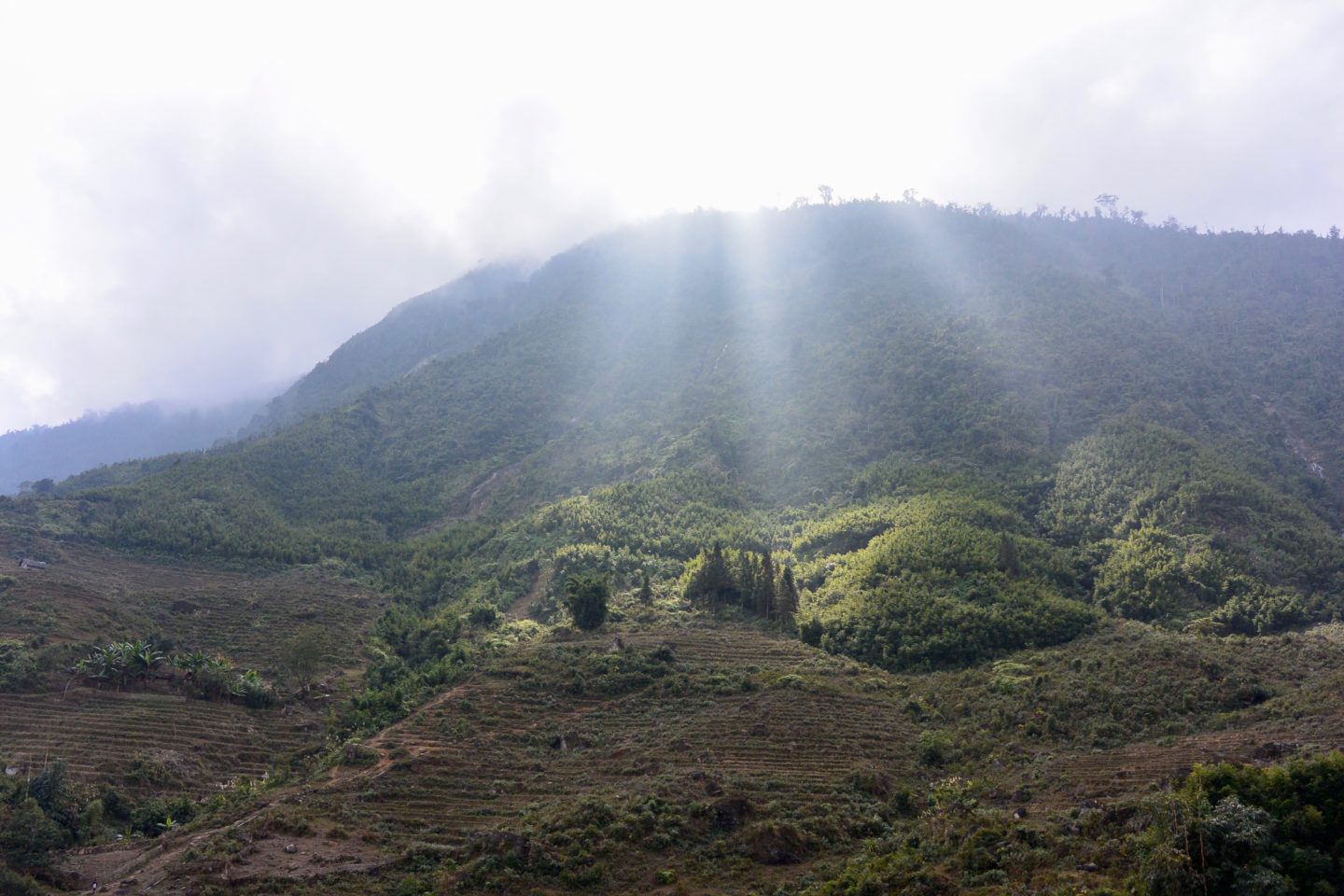 Further away from Ta Van: there are many options going in the same direction but not very common. Good for people trying to go more isolated places, be in closer contact with the local people in their houses or just explore randomly. On this area you can find the Topas Ecolodge, the most luxurious lodge in Sapa area, with a style not very local but very nice. Good for romantic trips and family trips. For the ones interested in longer trek I do not recommend this area instead, go straight to Ta Phin.
Ta Phin
Hmong and Dao people. Main village north of Sapa, not so popular as the southeast ones but not bad at all. After the trek around Ta Van you can come straight here not passing though Sapa. Sleeping in some village in the way. In Ta Phin Sapa Homestay Ta May looks like a good option. On your way back you can make a stop on Silver Waterfall before Sapa or keep trekking to Fansipan. In this case go to Tram Ton and sleep in the area (example Sapa Dao Homestay) to start the climb with properly.
Fansipan
It was the best mountain in Vietnam to visit climb it until someone had the great idea to build a cable car, now the summit is not the same.
Technically you need a guide to climb it who will register you with the authorities so you don't get into trouble. I didn't climb it but I heard from friends its not hard and they where guiding the guide. The risk is stepping without clear sight because of the fog and the slippery terrain. Like it happen to some lost foreigners that got lost and… died? Story that every seller tells.
You will spend at least one night in the mountain camping, apparently no village to sleep here therefore the best option for most will be hiring the guide with equipment. 80 USD for 2 days, 120 USD for 3 days aprox.
There are 3 routes. Each one with the name of the starting point/village for the ascent:
Tram Ton: (11km to summit) the easiest and not so steep.
Sin Chai: (9km) shortest but hard and steep.
Cat Cat: (20km) longest but the more scenic one.
Climb up though Tram Ton then down to Cat Cat to get the perfect route.
If you chose to merge Ta Phin trek with Fansipan you would have to hire and coordinate the climb when you arrived to Sapa the first time to avoid coming back unnecessarily. I do not know if you can get a guide with the equipment in Tram Ton or the nearby homestay.
This information is only to get a basic idea. Those planning to climb Fansipan should read more information about it. Or take the Sun World Fansipan Legend cable car.
Vietnam Grand Northern Loop
Next stop: Ha Giang.
If Sunday: extra stop in Bac Ha for its famous Sunday Market then Ha Giang.
Many hotels in Sapa sell the bus tickets, they pick you up in your hotel in the morning, make transfer in Lao Cai with enough time to walk around the little tourist city. Central Market recommended.
The next bus from there leaves around 12.30pm and its a little -very- uncomfortable so try to get on among the first ones and choose a good seat: not in the last row, not the first ones.
The luggage goes on the roof of the bus -on the outside-. Prepare a small backpack with the fragile and valuable items to take with you inside the bus.